Surrendering Your Frenchie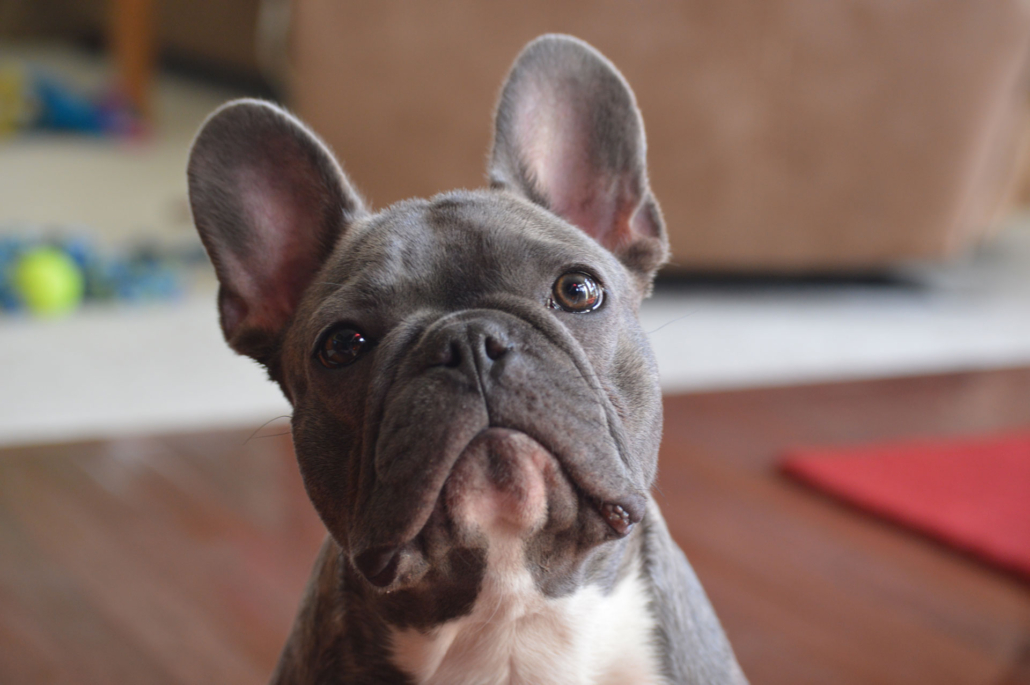 French Bulldogs come into FBRN from many different sources: commercial breeding kennels, import brokers, public shelters, private rescue groups, or Good Samaritans trying to save the life of a stray. However, most of our French Bulldogs are surrendered by their owners who can no longer keep them. We do not question or criticize your reason for giving up a French Bulldog, we are here to help.
Life has thrown you a curveball and you must surrender your French Bulldog – what now?
When you are ready, contact a volunteer in your region. Don't be embarrassed and don't hesitate to make that first contact. Surrendering your pet can be a difficult decision to make, and we respect that. We will not pressure you to keep or surrender your dog. We will answer any questions you may have to help you make a decision. We will only take your dog if and when you are ready.
Once you've decided to surrender your dog, we will need to know the following: Why are you surrendering the dog? Is the dog up-to-date on vaccinations and heartworm preventative? Is the dog spayed or neutered? Has the dog ever bitten anyone? Does the dog have any health problems and are they being treated for them?
Once we have accepted your Frenchie into FBRN, we may need a few days to determine the best foster home and to arrange transportation. If the situation is critical, please let us know. We may ask you to meet one of our volunteers for the surrender or send someone to your home.
You will need to sign an owner surrender form, stating that you have legal ownership of the dog and are transferring those legal rights and obligations to FBRN. If available, please provide us with the following items: veterinary records, rabies tag, and certificate, microchip information if your pet is chipped, a favorite toy or bone, bed, and crate, collar, and leash, any medication the dog is currently taking, including heartworm and flea preventative, AKC paperwork and registration.
After being taken into FBRN custody, your French Bulldog will spend a minimum of seven days in foster care as an evaluation period. During this time, we may contact you for more information. After the evaluation period, they will either become available for adoption, or begin receiving the long-term veterinary care, training, or any other rehabilitation they may need in order to be adopted.
What if you decide you want your Frenchie back? You may have them back if they have not already been listed on the Available page, have been adopted, at the discretion of the Board of Directors, if you pay FBRN's out of pocket expenses for their veterinary bills and any other costs they may have incurred while in foster care and if there is no compelling reason why they should not go back.
By compelling, we mean compelling at the time of surrender. An example would be animal bites all over the dog, signs of malnourishment, longstanding neglected health, behavioral problems, or evident terror of people. Our goal is to provide the best possible home for French Bulldogs in need.
Caring for any dog for any length of time costs money. While FBRN will take in any Frenchie regardless of the costs associated with that particular Frenchie, we ask that you make an entirely voluntary contribution to FBRN. You may donate whatever you can afford. Adoption fees do not come close to covering our costs. If you must surrender your Frenchie, please make a donation to help FBRN continue helping Frenchies in need.