In Honor of and General Donations
If you would like to make a donation in honor of a special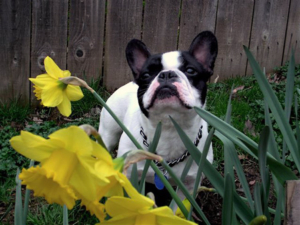 celebration (wedding, birthday, anniversary, etc.), or to memorialize a much adored family pet or a special family member whose love for pets was well known, then please think about making a donation to FBRN as a tribute.
Your loved one's name will be added to our "In Honor Of" page. Every time people visit the site, they will know that your honoree has done something to give the FBRN rescue frenchies a chance at a loving, caring life in their own forever home!
To pay tribute to someone, or in celebration of their honor, please click on the PayPal link below and be sure to include your loved one's name in the "notes" section.
Thank you for choosing to support FBRN with your gift!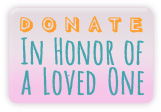 No donation is required to post a memorial of your dog.
If you would like to post a memorial please email your message and no more than 2 photos to [email protected]. Please allow up to 2 weeks for your memorial to post here.